Is energy resilience the key to Caribbean success?
Published: 24/09/18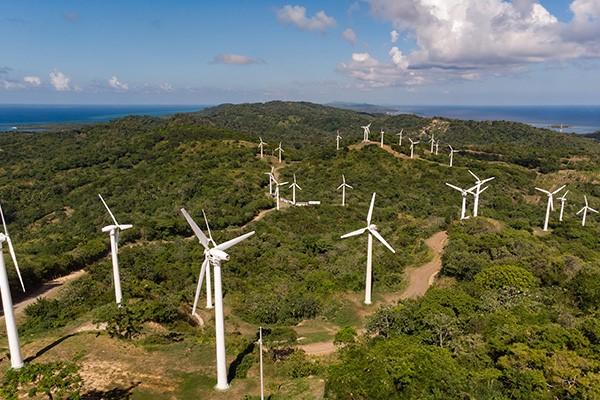 September is the heart of hurricane season in the Caribbean, and although Hurricane Florence passed to the north of the region, it has provided a reminder of the destruction and chaos these immense storms can bring. 
Caribbean nations will always be at risk of damage from hurricanes, with some still picking up the pieces following the last storms that hit them.
Puerto Rico suffered enormously when Hurricane Maria struck a year ago, and has not yet managed to restore its power grid to 100% service. Many households are still relying on intermittent supplies and the kindness of neighbours.
The consequences of storm damage are significant - to households, utilities and ultimately the economic growth of the region.
The importance of resilience
Many Caribbean nations are seeking to attract the inward investment that will enable the development of more resilient power networks. In turn, this will make them more attractive to investors looking for opportunities in other, non-infrastructure projects.
Importantly for Caribbean countries, the economic case for renewable energy projects has improved significantly in recent years. The efficiency of both generation and storage technologies has improved to a level where investment begins to make sense.
With solar PV and wind becoming real contenders for powering microgrids, the possibility of distributed networks arises, offering investors the grid resilience they crave and power companies the flexibility they need to respond to fluctuating demand.
Governments and business agree
On the ground, this is exactly the trend that is expected to develop:
"In 2018, the markets within the region will favour systems such as renewable energy-driven water supply designs and interconnected microgrid designs that are capable of responding effectively to changes in demand and supply dynamics," said Devon Gardner, Program Manager for Energy at the CARICOM Secretariat.
One investor who sees resilient, renewable energy grids as the future of power in the Caribbean is Richard Branson. He has bought a wind farm in Jamaica and, according to Reuters, is already in dialogue with the governments of several Caribbean nations because he believes green energy has an important role to play in their futures.
"We want to move the Caribbean countries into clean energy and make them more sustainable, which will make dealing with hurricanes much easier," Branson told the Thomson Reuters Foundation.
"The Caribbean heads of state agree with one voice that this is a good idea," he added.
A cause for optimism
Energy prices in the Caribbean are a major problem for the region, and they are only exacerbated by an energy infrastructure that lacks the resilience needed to meet the risk of hurricanes and storms.
If renewable energy and distributed networks are able to come together to deliver a significant level of resilience, prices should stabilise and investment should follow.
There is every reason to be optimistic about the region's future. Solve the energy problem and it's quite possible that the rest will follow.
Accurate, flexible billing solutions
As a specialist provider of utility billing software for suppliers in small islands and jurisdictions, Jendev stays ahead of the game. We monitor the trends that affect our clients and respond by designing solutions that enable them to excel - both by meeting customer expectations with billing accuracy, and also by providing the flexibility that communities need to implement lower cost, diversified energy supplies.
To discuss your requirements and discover how our specialist products and services can help, call us today on +44 (0) 1534 505350.
B
a
c
k
t
o
K
n
o
w
l
e
d
g
e
Jenworks is a robust, proven utility billing solution based on Microsoft Dynamics NAV technology.
F
i
n
d
o
u
t
m
o
r
e
The headlines may have highlighted GDPR's potential €20 million fines, but the truth is that customers are the focus of the new data regulations.
A
l
l
B
l
o
g
s