Jenworks Billing
Robust, proven technology
Jenworks is a robust, proven utility billing solution based on Microsoft Dynamics NAV technology. It provides the freedom to bill the way you want, in line with your commercial and regulatory needs.
Click on the image below to see how Jenworks integrates with the Microsoft stack, and how its modules can support all your utility billing requirements.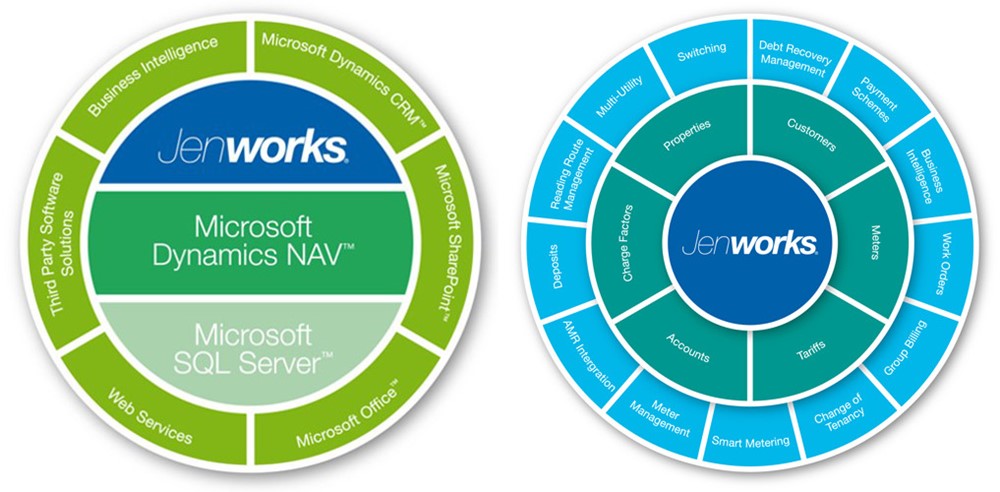 Designed by the industry, for the industry
Wholly owned by island utility Jersey Electricity plc, Jendev has a deep understanding of the needs and requirements of small and medium-sized island utilities. The scope and cost of Jenworks is specifically designed to meet the unique needs of territories such as:
Island countries and communities
British Overseas Territories
Geographically isolated areas
Flexible, integrated solutions 
Jenworks is extremely flexible and is designed to bill both individual or multiple utilities, as required, using a varied range of tariff types. Integration with Microsoft products and other technology is a strength of our solution.
You can integrate Jenworks without the need for large-scale changes to established working practices. It is highly configurable and designed for simple and complex utilities alike, flexing to meet business needs.

Size matters
When utility companies search for a new billing solution, finding a partner with appropriate size, scope and resources is key to forging a successful long term business relationship. 

We have tailored Jenworks to best meet the needs of small and medium sized utilities. We understand that all utilities have similar requirements in terms of billing functionality. However, smaller organisations also demand greater flexibility, integration and a lower cost of acquisition and operation. A more personal approach is often also preferred. In all of these regards, our Jenworks solution delivers.
Putting the customer first
Our core belief is that "a billing solution should be tailored to meet the needs of the utility, not the other way around". This is a central tenet which has guided Jendev's success. We place the customer at the heart of both our solutions and our business relationships.
A multi-utility solution
Jenworks is a true multi-utility solution, supporting any combination of Electricity, Water / Waste Water, and Gas. If your organisation requires combined utility billing with multiple tariffs, accounts, properties and meters… Jenworks is ready.
Clients who use Jenworks

Free consultation
Jendev offers a no obligation consultation service to prospective clients. This enables organisations to find out how they can benefit from our products and services without experiencing any high-pressure sales tactics. If you have an interest in learning more about Jenworks, please contact us. We would welcome the opportunity to hear more about your current situation, critical issues and future outlook.

For additional online information about Jenworks, view Features & Benefits and Integrations & Upgrades.

CityPay is a leading payments technology provider, offering complete credit card solutions for payment gateways.
A
l
l
P
a
r
t
n
e
r
s
Every statement you send to the customer is an opportunity to engage and educate them with tailored information about your products and services.
A
l
l
B
l
o
g
s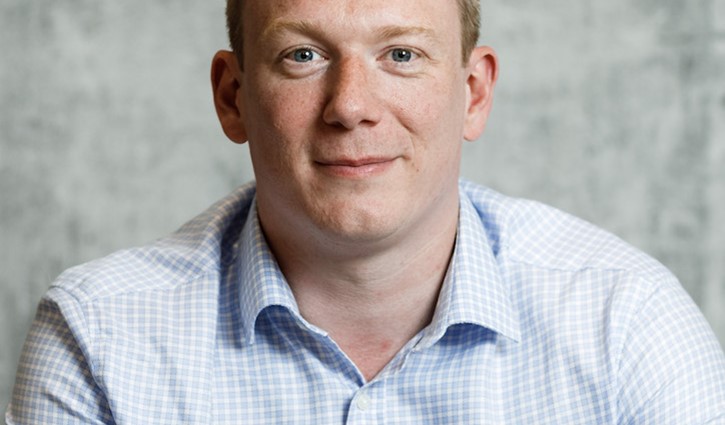 We provide a no obligation consultation service to prospective clients. I would welcome the opportunity to hear more about your current situation, critical issues and future outlook, and to explain more about how you can benefit from Jenworks.
G
e
t
I
n
T
o
u
c
h