​Preparing for the future, today
Published: 19/05/17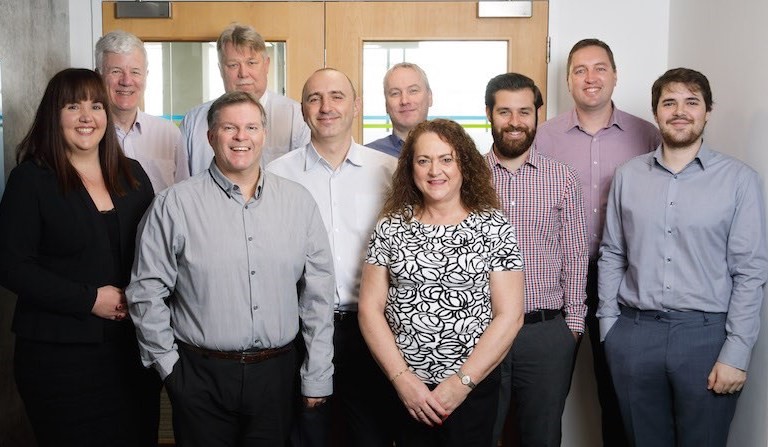 Jendev has been a provider of world-class billing solutions to the utilities industry for over two decades. Our ability to keep up with the pace of change over the long-term, whilst constantly maintaining a customer-focused approach, has been a key driver of our success.
Long term planning
No energy company wants to change billing solutions on a regular basis, meaning that the decision to switch providers is never taken lightly and is always made with the long-term in mind. From our perspective as a supplier, this means that our clients need to feel assured that Jendev has the capabilities to maintain a relationship that could last decades.
High levels of service
To achieve this long-term outlook, we must continuously assess the skills in our team to ensure we have the resources needed to deliver the high levels of service that our clients will require in the coming years and decades. This means, of course, bringing in personnel with new skills and experience. It also means creating an environment in which our highly skilled and knowledgeable colleagues, who have been with the business for many years, are able to pass on their wisdom and expertise to a new generation that will take the business forward.
The future is bright
It's with the long-term ability to serve our clients in mind that we have recently recruited or promoted three team members. These colleagues represent the future of Jendev for our clients, and we'd like to introduce you to them here.
---
Skuli Bjarnason
Skulli has more than 18 years Dynamics NAV experience and is able to offer a wealth of development and consulting knowledge to our clients.
Originally from Borgarnes in Iceland, Skuli adds to the international flavour to our team. He has a Bsc in Automation Engineering from the University of Skovde, Sweden and has worked internationally in Venice and Newfoundland.
Skuli and has spent the past 18+ years at WISE, Icelandic specialists in Dynamics NAV. He brings a real passion for development to the team - as well as a love of hiking, skiing and cycling.
Sarah Le Gresley
Sarah is responsible for training our clients in NAV and CRM, as well as handling support requests. She previously worked in customer care for 20 years at our parent company Jersey Electricity, which gave her a broad knowledge of NAV and CRM. Her customer-facing experience ensures she provides our clients with the very highest standards of service and support.
Sarah's approach is rigorous and thorough, reflected in the fact that her favourite part of the job is testing!
Will King
Will is currently a trainee developer, learning about the different areas of the business and increasing his technical knowledge of Dynamics NAV. Born and raised in Jersey, he recently finished a BSc in Forensic Computing and Security at Bournemouth University.
Will is a fast learner who works very well under pressure, qualities which mean he has already been able to put his training to the test by assisting with some of our main projects.
Within the NAV environment, Will enjoys discovering the different ways in which NAV is able to meet varied and demanding client requirements.
B
a
c
k
t
o
K
n
o
w
l
e
d
g
e