Are chatbots the answer to ​improving customer service?
Published: 20/09/17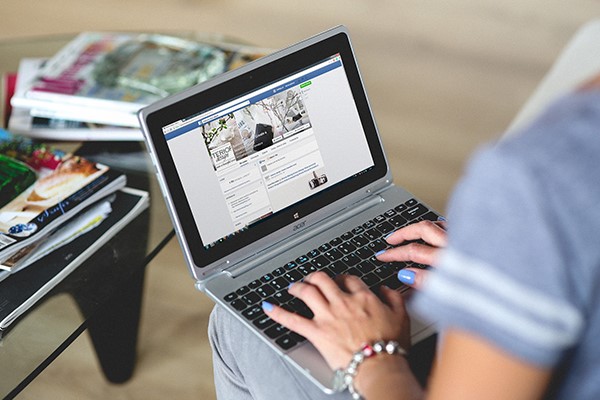 Speed is of the essence when it comes to providing customers with the answers they're looking for. A report by chatbot firm Ubisend found that an impressive 69% of customers are happy to use chatbots simply because they provide instant answers to their questions. It's a finding that correlates well with a study by UK publication Utility Week which found that for 45% of customers, a major irritant when dealing with utilities is "the lack of up-front, basic information."
What are chatbots?
Put simply, chatbots, are messaging applications that contain enough artificial intelligence to enable them to respond quickly to customer queries. Because they make use of machine learning technologies they improve with use, becoming better at both understanding the questions being asked and providing the right answers to those questions.
From a customer service perspective, chatbots are useful for removing the delays that can come when a firm relies on human agents. They also free up staff to deal with more complex enquiries.
If you've engaged with a firm through a messaging application in the past year or two, there is every chance that you were dealing with a chatbot rather than a human being.
How are chatbots being used?
It's already the case that chatbots are being used by businesses across a range of functions.
They can be used as a sales tool, helping customers find the products or services that they need quickly and easily. This is particularly the case for online platforms that aggregate information from a range of providers. Chatbots are very good at sorting through data quickly, and so can interrogate several platforms and come up with answers in just a few seconds.
Behind the scenes, chatbots are proving useful as personal assistants. In this role they look after the diary, book meetings and make travel plans, including booking hotel accommodation. This saves time for the user and saves business resources.
Customer service
It is, however, in the customer service role that chatbots are proving particularly effective and can probably deliver most for the utilities sector.
Their ability to respond speedily and accurately to the most common questions a firm receives makes them huge savers of time and resources.
Importantly, initial indications show that chatbots are in a position to be accepted by customers.
The Ubisend research suggests that customers are happy to interact with chatbots, with 43% of those studied saying that they perceived firms who use them as being more innovative, and 35% feeling that more companies should use them. Given that only 25% of those surveyed had actually used chatbot services, these are encouraging signs.
Cost-effective
For those utility companies committed to improving customer service, chatbots offer a cost-effective alternative to 100% reliance on human customer service agents.
By providing quick and accurate answers to frequently asked questions, chatbots overcome the biggest complaint of customers, which is an inability to provide fast and correct answers to questions.
Whilst there is clear potential for chatbots to improve customer services, at this stage its hard to see them becoming the sole channel for responding to queries. The survey was commissioned by a chatbot company, so its findings need to be assessed with that in mind. It's also true that plenty of us prefer to speak with real people and there will always be complex or unusual problems that need a person to solve them.
That said, growth within the sector looks set to remain strong, with continued investment into the artificial technology behind chatbots. It is likely that the cost for greater integration into utility billing software will reduce over time, creating ever more powerful, enriching customer experiences.
B
a
c
k
t
o
K
n
o
w
l
e
d
g
e
Microsoft Dynamics NAV is one of the most popular ERP systems in the world. What is it that makes NAV such a popular choice for companies?
A
l
l
B
l
o
g
s