​Communication is innovation for energy firms
Published: 15/06/18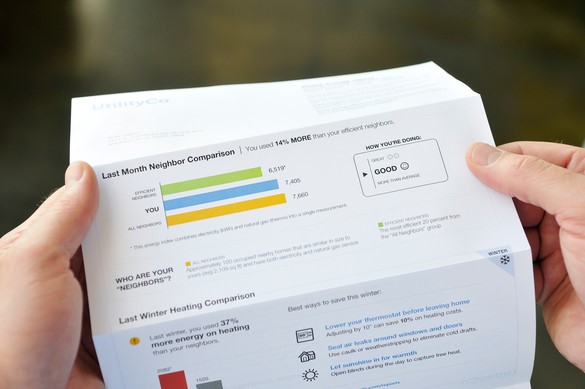 In the UK, calls for greater transparency among energy companies have been ongoing for at least the last five years, yet this year's Which? survey of energy suppliers shows that the 'big six' companies continue to languish at the bottom of the customer satisfaction tables with smaller utility companies performing far better.
The report notes that price is the greatest driver of customer happiness, something which gives market newcomers an advantage because many enter the market to initially compete on cost. The fact that smaller utility firms also fare better on "how accurate and clear their bills are" also suggests that customer service and transparency are the other areas where new players feel they can challenge the incumbents.
Customers want transparency
Alongside cost and quality of service, research in the US confirms that the provision of information is also something that customers greatly appreciate.
The simple reality is, as the J.D. Power study reveals, customers want "communication and control". In theory, this shouldn't be too difficult in the United States, because the lack of real competition between firms means they can work together to communicate information and issues to customers without having to worry about losing them. In reality, however, this near-monopoly situation also discourages the provision of greater amounts of information.
As we move further into the digital era, with smart meters becoming the norm across increasing numbers of jurisdictions and the Internet of Things giving consumers greater control of their energy usage, firms are in a better position than ever to provide real-time information to their customers.
Communication is innovation
In the UK, innovative companies such as Octopus understand the importance of communicating with customers and giving them the information they want and need. Doing so enables people to better understand how their bills are calculated and gives them greater control over their energy usage.
Global advisory firm McKinsey has also made the connection between the potential of digital technologies to enhance the customer experience and greater client retention. The conclusion is that if the UK's 'big six' want to regain their place at the top of the customer satisfaction league tables, they're going to have to compete by improving the customer experience, because they can't do so on price alone.
One of the simplest ways of doing this is for utility companies to open up to their customers, offering them information that was previously unavailable and which makes them feel in greater control of their energy consumption.
Energy bills: the medium for the message
Energy bills - whether paper or electronic - are a regular touchpoint with customers, and a form of communication that most take the time to read. They represent an ideal opportunity to provide engaging information that enhances customer service.
By going beyond standard usage data, companies can give customers relevant information that can help them to manage their energy​ consumption. Wholesale prices help to show how consumer rates are calculated; neighbourhood averages show customers how their energy usage compares with their neighbours; and individual average billing data helps to put the current bill in a greater context.
Similarly, bills can be used to provide messaging about service reliability and useful information about planned maintenance, a simple move that helps customers to adjust their schedules or to move their equipment to short term supplies, such as batteries, in order to deal with outages.
In control
Transparency in billing, and the use of bills to provide greater information, puts customers in control of their energy usage and is a significant step forward in terms of service. Whether in a competitive, multi-supplier environment like the UK, or a single-supplier jurisdiction such as an island, energy companies will benefit from providing their customers with "communication and control". The resulting customer satisfaction, trust and loyalty are likely to lead to longer and more profitable relationships.
For over two decades, Jendev has specialised in supplying utility billing systems to small and medium sized utilities. We understand the benefits of using billing solutions to communicate with customers and have years of experience in their design and implementation. Please contact us if you'd like to find out more.
B
a
c
k
t
o
K
n
o
w
l
e
d
g
e
Jenworks is a robust, proven utility billing solution based on Microsoft Dynamics NAV technology.
F
i
n
d
o
u
t
m
o
r
e
Located in a hurricane belt, Caribbean nations have long struggled to ensure reliable, low-cost energy supplies but finally, this is set to change.
A
l
l
B
l
o
g
s