Engaging Customers with Bills and Statements
Published: 26/01/16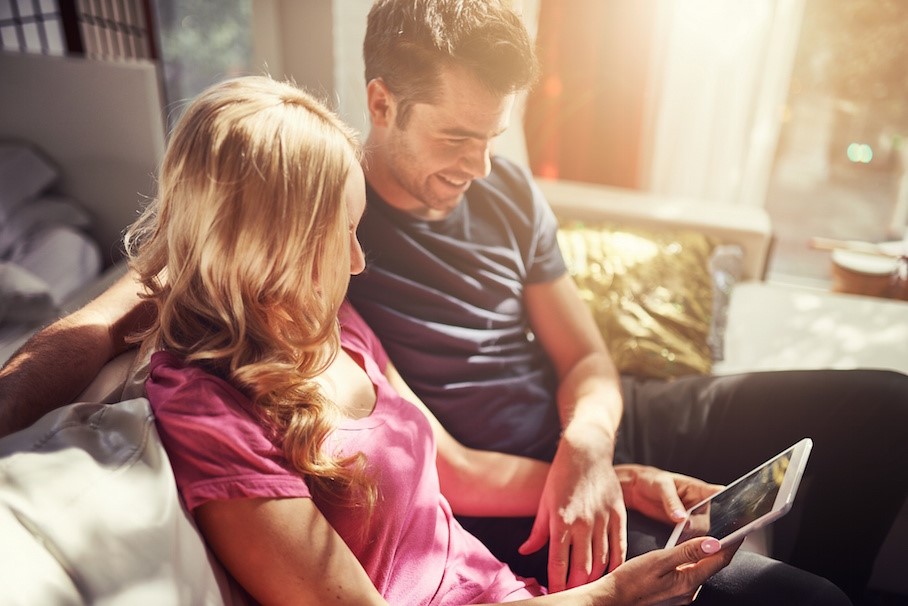 How can utility bills strengthen customer relationships?
Every statement you send to the customer is an opportunity to engage and educate them about your products and services. Tailoring these communications to the customer, presenting useful information and addressing any questions they may have can help create interactions that are as personal as a one-to-one conversation.
The end result? A happier customer who is more likely to continue engaging with your services, creating long term customer loyalty and satisfaction.
The most read communications
Research suggests customer statements enjoy open rates as high as 95%*, which should come as no surprise.
Consumers rely on their bills and statements to balance their personal finances. As a result they will pay careful attention to them, on average spending 2-5 minutes reviewing them*.
Forward thinking utility companies can capitalise on this and turn their most-read communications into a highly targeted, engaging experiences that can help improve their service and deliver new opportunities.
The problem with bills
The bad news is that although customers pay attention to statements, their experience of actually reading them can be forgettable. 
Or even worse. If it's not forgettable, it's frustrating. Seventy-two per cent of utility customers can recall receiving an unexpectedly high energy bill. Most said the experience made them feel anxious, with 50% saying problems could have been avoided if they knew about them in advance.**
This spells trouble for utilities: it leads to call centre calls and problems with payment.
And it gets worse
Customers report lower levels of satisfaction when they experience this 'bill shock'. In places where there is a choice of energy provider, they also feel less loyal.
In Europe, people who have been surprised by high utility bills are more than twice as likely to say they intend to switch provider in the next 12 months.**
So how does optimised billing help?
Customers get stressed with badly designed and unexpectedly high bills because they feel as if they have temporarily lost control of their personal finances. Typically this will be a case of:
Struggling to understand the information.
The unpleasant surprise of receiving a high bill.
Being unable to find the information they need.
Avoiding these negative experiences and putting the customer in control is a big step in improving customer relationships. Here's how optimised billing can help.
Reducing Frustration
Struggling to find or understand key information can be infuriating. When a customer has to pick up the phone to query a bill, they are already frustrated and the company's cost to serve increases. 
As we covered in our previous post How to Design Utility Bills – A Customer Focused Approach, providing customers with clear, easy-to-understand statements is the first step in optimising the billing experience.
Clear, informative statements means customers are better educated and spend less time querying them. It minimises the amount of time spent on the phone to call centres, reducing frustration and increasing customer satisfaction.
Avoiding unexpected surprises
Proactive billing alerts that identify unusual usage in advance are popular with customers. No one likes getting a high bill, but it can be much easier to take if you know it's coming.
By using proactive alerts to warn customers, utilities can directly address the primary reason they contact call centres. That's good for customer satisfaction, and its good for utilities.
Of course, monitoring and identifying all customers who are potentially moving towards high charges, then providing personalised advice on how to lower them, isn't easy and doesn't come cheap. It requires a significant investment in technology, but it's an investment that can pay off. We'll take a detailed look at predictive analytics and utilities in a future blog post. 
Making bills relevant
The buzzword here is personalisation. This begins by understanding the customer's profiles and preferences, and comes to life when you can provide customised information and experiences based on their needs.
Smart meters offer many benefits here. The accuracy and granularity of data they generate can be used to provide customers with detailed information about their usage habits. With personalised analysis, customers can better understand how their behaviour is affecting their bills. Utilities can offer advice and tariff or product suggestions to help customers modify and reduce usage.
Analysing the bottom line, identifying what caused it and making useful suggestions about reducing future charges can provide genuine value to customers. Whether saving money, discovering useful products or saving energy, personalised information can result in increased customer engagement and satisfaction.
Convenience
We live in an age of convenience. For time-poor customers, inconvenience can swiftly create feelings of dissatisfaction. Providing customers with options to access their bills and statements anytime, anywhere and with the ability to pay on any device will increase their satisfaction and reduce payment problems.
Statements can be delivered across a range of channels - print, web, mobile - to present a consistent and positive experience. From smartphone and SMS to e-mail and print, messages and offers can be adjusted and customised based on previous engagement. It's good for the customer, and it's good for the utility's bottom line. 
Conclusion
Creating engaging billing can transform your most-read communications into highly targeted, multi-channel engagements that cut costs, improve customer experience and drive profits. They also further strengthen customer relationships and increase their overall satisfaction and loyalty. What's not to like? 
---
* Pitney Bowes: It's not business, it's personal: the power of customer engaged billing
** Opower: Insights for the Innovative Utility
---
Next time...
We look at how predictive analytics is affecting the energy industry.
B
a
c
k
t
o
K
n
o
w
l
e
d
g
e
Hurricanes and high energy costs challenge the ambitions of Caribbean nations, but renewables & microgrids could deliver much needed resilience.
A
l
l
B
l
o
g
s