Microsoft Dynamics NAV: Compare and Contrast - April 2016
Published: 15/04/16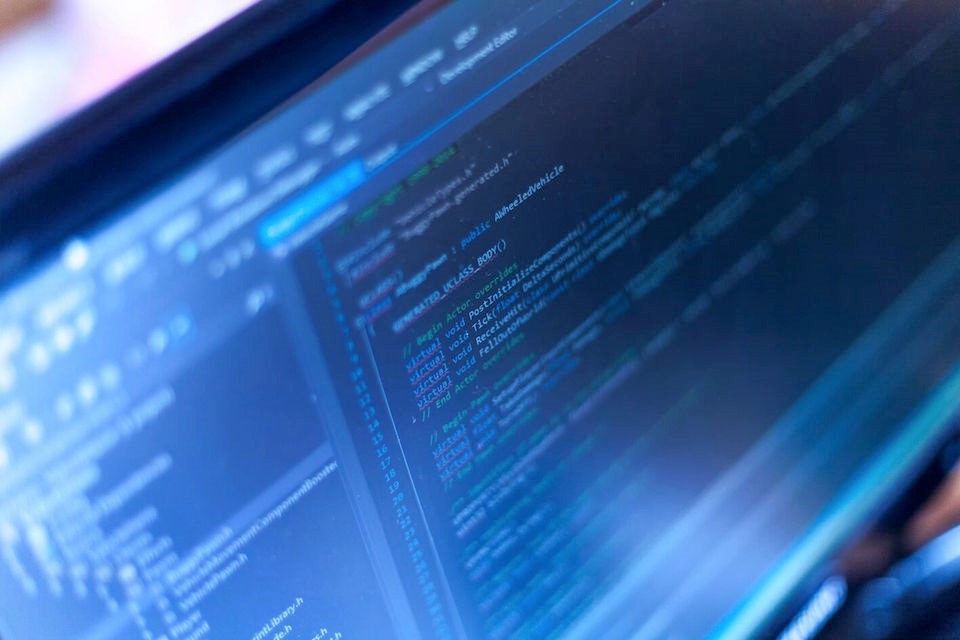 Introducing Microsoft Dynamics NAV 2016
Comparing and contrasting different versions of Microsoft Dynamics NAV is probably not the sort of thing the majority of people do all that often. However, Microsoft recently introduced Dynamics NAV 2016 and, as you would expect, it came with a range of new features you should be aware of. 
The comparison tool
Thanks to a useful comparison tool from Microsoft, it is extremely easy to compare the differences between previous versions and NAV 2016. For many clients considering an upgrade from an earlier version of the product, this tool makes it easy to understand how the product has evolved over time and discover new standard 'out of the box' functionality.
The latest version of our Jenworks utility billing system has been designed for NAV 2016 requirements.
The comparison tool is intuitive to use and helpfully provides comparisons using the following functional areas of the product:
Starter Pack
Financial Management
Manufacturing
Supply Chain Management
Business Intelligence and Reporting
Sales and Marketing
Service Management
Cloud Services, Workflow and Document Management
Project Management
Even a cursory glance at this tool very clearly demonstrates Microsoft's commitment to product development, enabling the application to evolve and keep pace with an increasingly broad range of clients and requirements.
NAV 2016 at a glance
The most noticeable change in NAV 2016 is a direct connection to Microsoft Dynamics CRM, which allows easy access to relevant data from within either product, eliminating program switching and data duplication.
Another notable change is the inclusion of a completely new solution group: cloud services, workflow and document management. Workflow is essentially an 'engine' which enables clients to create events that trigger an action, or series of actions. It can generate notifications for particular people or teams, enabling business processes to be swiftly and effectively set up. It is a useful feature for making processes (particularly cross-departmental ones) more efficient.
Also worth mentioning is currency exchange management, which the comparison tool presents as a new feature. In fact, currency exchange rates using third-party web services that deliver exchange rates as XML files or streams have been included in the system for some time. 
NAV 2016 features
Below is a list of all the features you can expect to find in NAV 2016. Any features that have been added or enhanced for the 2016 release have been highlighted in bold.
Starter Pack
Enhanced Microsoft Dynamics NAV for phones and tablets
Social Listening
Surface Microsoft Dynamics NAV Information Directly in SharePoint Online
Microsoft Dynamics NAV as a Hosted app in office 365
Single Sign On
Interoperability with Office 365 and Excel
Microsoft Dynamics NAV Application Profiler
Improved Extensibility for Microsoft Dynamics CRM
Microsoft Dynamics NAV Provisioning Tools for Windows Azure
Microsoft Azure SQL Database (optional)
Multitenant Deployment
Data Upgrade Automation
Help Server
Microsoft Office Alignment of Microsoft Dynamics NAV Windows and Web Clients
Microsoft Dynamics NAV Web Client
Improved Charting Capabilities
Query
Server Administration Tool
Windows Powershell
Application Server (NAS) Enhancements
NAS Services
New User Concept
OneNote Integration
Zetadocs Express for Microsoft Dynamics NAV
Multi-tier Architecture
Web Services
ADCS Using Web Services
Role Centers
Interoperating with the Microsoft. NET Framework
Connecting the Windows Client over a Wide Area Network Connection (WAN)
Application Vitualisation
Integration with Microsoft Dynamics CRM
Integration with Microsoft Office
Job Queue
Predefined User Permissions
Bath Creation of Journal Lines
Document Approval
Navigation and Productivity Enhancements
XML - Port Object
Online Map
Outlook Integration
Setup Checklist Wizard 
Financial Management
Deferrals
Cash Management
Bank Account Management and Bank Account Reconcilliation
Electronic Payments and Direct Debits
Reconcilliation of Incoming and Outgoing Bank Transactions
Support for SEPA Credit Transfer and SEPA Direct Debit
Cost Accounting
Cash Flow Forecast
VAT Rate Change Tool
New Dimension Set Entry Table
Faster G/L Posting
Online Payment Services
Intercompany Purchase Cost Distribution
Prepayments
Reversal of Journal Postings (unapply)
Partial Payments
Consolidation Enhancements
KPI's
Intercompany Postings
Fixed Assets
Manufacturing
Two New Goal Set Up Fields
Enhanced Integration
Graphical Production Schedule
Manual Planning
Production Orders
Supply Chain Management
Item Availability by TimeLine
Item Availability by Event
Inventory Movements
Additional Default Bins and dedicated bins
Enhanced integration to service management
Assembly Management
Supply Planning Setup Enhancements
Automated Data Capture System
Item Budgets
Planning Transparency
Pick
Standard Cost Worksheet
Price Management
Supply Planning
Costing
Item Tracking
Business Intelligence and Reporting
Sales and Marketing
Sales and Purchase Document Approval
Interaction/Document Management
Payment Terms Translation
Document Archiving
Service Management
Enhanced Integration with Manufacturing, Warehouse Management and Assembly Management
Planning and Dispatching of Materials Overview
Service Order Management
Service Contract Management
Cloud Services, Workflow and Document Management
Workflow Templates
Electronic Invoicing
Currency Exchange Rates
Document Management
Optical Character Recognition (OCR)
Incoming Document Workflow
Project Management
Jobs WIP Calculation Compliance
Usage Link
Jobs
As you would expect, additional information is available if you require a product overview for NAV 2016. However, if all you need is a quick comparison guide to help evaluate the relative pros and cons before acquiring or upgrading the product, then this tool is very handy indeed.
B
a
c
k
t
o
K
n
o
w
l
e
d
g
e