The Journey from Paper to Paperless
Published: 11/12/15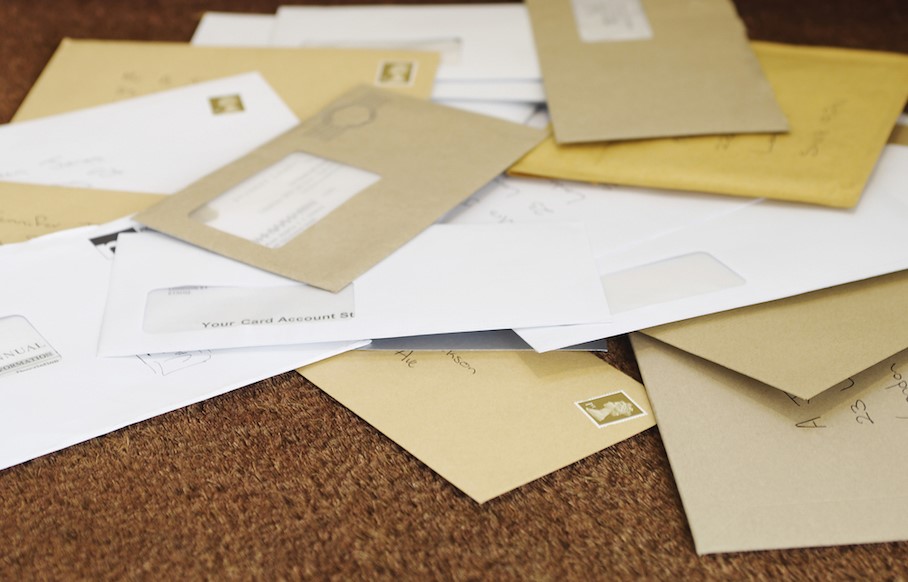 Reliable, secure, functional: a paperless revolution
Utility companies need to deliver billing solutions that are reliable, secure and functional. Paperless billing can achieve this while improving customer loyalty, reducing overall costs and increasing profitability.
Paperless billing provides clear benefits to customers too. They can save time, effort, money and trees by switching to paperless bills.
Here we take a look at some of the benefits for both consumers and utility companies.
Key benefits
A better customer experience
Switching to paperless bills can improve the customer experience, saving both time and money.
Better relationships
A utility bill is a vital way to strengthen the relationship between a utility company and a customer. 
Reduced cost to serve
Customer portals can reduce a company's cost to serve, meaning they can focus on other areas to improve customer experience.
How can customers benefit from going paperless?
Paperless billing is about ease, efficiency and security for customers. Benefits include:
Convenience
Access bills instantly online - no waiting for them to arrive in the post.
See previous bills and statements all in one place.
Reduce clutter and household filing.
Reduce household administration. Going through paper bills can be time consuming. With electronic bills, it can take seconds to search what for what you need.
Reliability & security
Avoid bills being mislaid or lost in the post.
Access bills anytime, anywhere, from any device that has an internet connection.
Keep bills safe, accessible only with a secure password.
Savings
Save paper, helping customers to be more environmentally friendly.
Save money. Some utility providers charge to send out paper bills and will offer a discount for customers who go paperless.
How can utility bills strengthen customer relationships?
A critical point of contact
A utility bill is a crucially important point of contact with customers. It occurs regularly, and is loaded with potential for both positive and negative impact. Our previous post 'How to Design Utility Bills – A Customer Focused Approach', discussed this issue in detail, and it's equally true in a paperless world.
Clear communication can drive customer loyalty
A well-designed electronic bill must communicate effectively with customers, whether viewed on a mobile device, tablet or computer. Customers who get their bills by email or view them online want convenience. The bill must quickly and clearly present the information they require. This key moment of the customer experience provides a vital opportunity to build customer relationships. If managed correctly to provide a positive experience, it can be an important factor in generating customer satisfaction and loyalty. 
Portals and promotion
Delivering bills via online customer portals provides opportunities for energy providers to cross-promote and build customer relationships through targeted messages and advertisements. Collecting customer data from a portal (within legal boundaries, of course) enables providers to build detailed customer profiles. These profiles can improve the relevancy of communications and promotions the customer receives.
Reducing costs, increasing profits
Paperless billing can dramatically reduce a company's 'cost to serve'.
Delivering bills online eliminates postage and paper costs. It can also help to streamline payment processes, optimising the speed and method by which payments are collected.
Industry data* suggests that over 40% of calls made to customer care relate to billing and payment. Customer portals allow customers to see their bills, view frequently asked questions and even solve a query themselves using their bill history. This reduces the quantity of calls the company receives, and improves customer satisfaction rates.
Conclusion
Paperless billing is reliable, secure and functional. It provides clear benefits to customers while offering opportunities to improve customer loyalty, reduce billing overheads and increase profitability. What's not to like?
Find out more about how Jenworks can help your organisation integrate everything and future-proof your utility.
---
* 'Moments that Matter: A deep dive into the customer experience during utility billing': Figure 8, Opower 2015
---
Next time...
In our next post we'll look in more detail at how optimising billing and payment can help to strengthen and deepen customer relationships.
B
a
c
k
t
o
K
n
o
w
l
e
d
g
e
Hurricanes and high energy costs challenge the ambitions of Caribbean nations, but renewables & microgrids could deliver much needed resilience.
A
l
l
B
l
o
g
s